Montag, 18. Oktober 2010 um 01:19 - futziwolf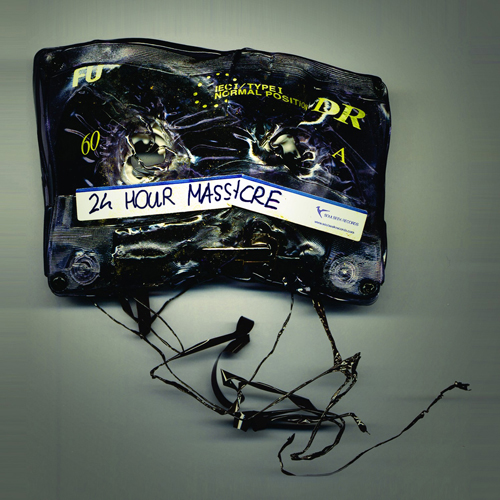 A little over one and a half year ago the idea of soulseek records was created, spawned from the P2P community Soulseek which has come to be known for its many devoted musical talents. A compilation was made as an initial release and was well recieved. Eventually the thought of a more intensely collaborative project came to mind, where several artists would create short songs that would intersect with each other in the most bizarre and twisted ways; hence the title "One Minute Massacre".
**
*
Following the Success of "One Minute Massacre", Soulseek Records now release a progression of the original concept, called "24 Hour Massacre". This time the idea was basically similar, but the goal was to have it done and ready in 24 hours.
**
*
Each artists was given 40 minutes to press as much creativity as possible into one short song which would then, as previously, intersect with the net one to create an interesting musical transformation. The result - 29 tracks, each one with its own special and sometimes insane flavour.
**
*
In short, "24 Hour Massacre" is a team effort. Everyone's work counts and when put together it becomes a solid piece of creativity under stress.