Dienstag, 18. Januar 2022 um 17:19 - futziwolf
STONEPHACE : "STONEPHACE" : CD// 4 track LP+CD (TRU THOUGHTS) : VÖ: 20. April 2009
LP version is a 4-track 500-numbered vinyl with full album CD insert
label/vertrieb:
http://www.tru-thoughts.co.uk/artists/stonephace
http://www.myspace.com/truthoughtsrecords
Rosie@decpromotions.co.uk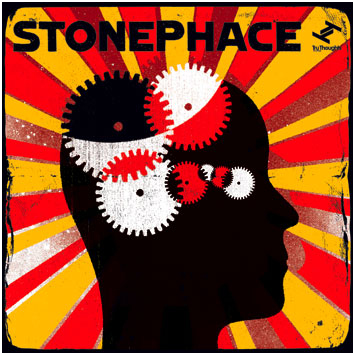 ---
review:
Uuuuooorhgh! Fätt! Das grooved und stampft und orgelt und bläst dir den Boden unter den Füßen weg. Fättester Fila Kuti Elefantenjazz auf's feinste und genial vereint mit Rock-Electro-Psychedelica-Einflüssen. Ich kann gar nicht genug von den neuen TruThoughts-Alben bekommen. Eines besser als das andere. Hier jetzt
STONEPHACE
, ein Projekt von Adrian Utley (Portishead) und Larry Stabbins (Working Week). Unterstützt wurden sie dabei vom Produzenten Krzysztof Oktalski, dem Bassisten Jim Barr (Portishead) und dem Trompeter Guy Barker, der schon mit Dizzy Gillespie arbeitete. Auf der Basis einer modernen Hip Hop Production-Ästhetik schließt diese Gruppe exzellenter Musiker die Kluft zwischen Jazz, Indie Rock, Elektronik und Psychedelica. Stonephace- Bandleader Larry Stabbins gilt als einer der besten britischen Jazz Saxophonisten und musikalischer Innovator. Wer sich nur die CD kauft, statt zu dem selben Preis ganz schnell CD
und
limitierte 4 track LP bestellt, ist selber schuld.
- großmutter futziwolf
---
artist website:
http://www.myspace.com/stonephace1
STONEPHACE sind:
Saxes, flutes, acid organs, etc - Larry Stabbins
Guitarnoise - Adrian Utley
Bottom End - Jim Barr
Keys & Rhythm Guitar - Helm DeVegas
Beats & Noise - Krzysztof Oktalski
video:
YouTube-Direktlink
YouTube-Direktlink
labelinfo:
Veteran jazz dissident Larry Stabbins's collaboration with enigmatic sonic alchemist Krzysztof Oktalski : a mind-bending mix of hip hop and externalist semantics.
Featuring Portishead's Adrian Utley on guitar and Jim Barr on bass, plus a guest appearance from virtuoso trumpeter Guy Barker as you've never heard him before, Stonephace creates a unique universe where electronics, free jazz and Afro-tinged beats collide. Imagine a mix of Sun Ra, Fela Kuti, Pharaoh Sanders and early Soft Machine produced by Jay Dee and you might be getting close.
Larry Stabbins is a contemporary of jazz pianist Keith Tippett and played in his legendary 50 piece orchestra Centipede as well as many other of Tippett's projects over several decades in which he has worked with most of the giants of European free jazz and improvisation. He also played in the seminal pop group Weekend and was co-leader of Latin soul jazz band Working Week, writing what many consider the original acid jazz track, Stella Marina' with another legend, Jalal Nurridin of New York's The Last Poets'.
Krzysztof Oktalski is a DJ and producer heralding from the Cornish rave scene, who spent much of his youth organising illicit all night parties on beaches. He later became a lynchpin on the South West drum n' bass circuit : promoting a long-running monthly club night as well as releasing a string of underground 12"s.
Conceived over many years in the wilds of Cornwall, this album combines Larry's playing and writing skills acquired during a lifetime in progressive jazz with Krzysztof's filthy production aesthetics.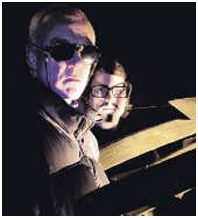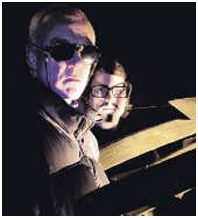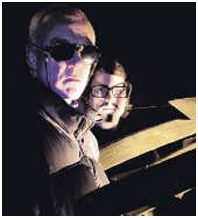 Press Release:
>>> Imagine if you started with one of the UK`s most celebrated and bankable jazz saxophonists and frontline musical innovators, and he wrote all the music, which he then fed to a hungry young producer, who happened to be the Cornish rave scene`s most wanted - from way back when raves were raves : (surely the saxophonist`s sonic nemesis, on paper at least); and then, once he got the sound all nice and filthy, like nothing you`d heard before : especially not from a consummate jazz veteran - the guitarist from one of the UK`s most famous and acclaimed bands came along and added his own Midas touch.
If you did all that, crossed your fingers and hoped for a huge bestowal of je ne sais quoi, you would be on your way to creating your very own Stonephace, whose self titled debut features some of the best live musicians around, including main man, veteran jazz dissident Larry Stabbins on sax, Portishead guitarist Adrian Utley and bassist Jim Barr, with a guest turn from Dizzy Gillespie collaborator Guy Barker on trumpet. The dirty hip hop/breaks production aesthetic comes care of your Cornish sonic alchemist Krzysztof Oktalski, binding together electronica, jazz pedigree, indie credentials, and a big swoosh of psychedelia in a Madlib-esque genre brawl.
Larry Stabbins, co-founder of the enormously influential band Working Week, reached number 23 in the UK album charts with their 1985 debut `Working Nights` and went on to enjoy worldwide success over the next decade, gracing the pages of NME, Melody Maker, The Wire et al, and inspiring a jaded generation to get up and dance. As a deeply involved, longtime supporter of the anti-apartheid movement, other highlights of Stabbins` illustrious career include performing to over 250,000 people at the anti racism festival, Touche Pas à Mon Pote in Paris, 1985; and more recently in 2008, even Amy Winehouse singing all over his sax solo could not temper the euphoric experience of playing in Nelson Mandela`s 90th birthday concert. He also joined Robert Wyatt onstage for Last Will and Testament: The Robert Wyatt Story in 2004.
Initially the baby of Stabbins and Oktalski, `Stonephace` came together over a lengthy period in the wilds of Cornwall. Adrian Utley, who had collaborated with Stabbins before, on hearing the music announced his enthusiasm to play on it, and fitted the sessions around the recording of Portishead`s `Third`. Playing almost everything first take : notably his stunning solo on "White Queen Psychology" : Utley`s input added another level of noise and vitality, and a link between the weirdy electronics and jazz sensibility. From the New York club-land gogo glitz of the opener, "Wedgehead Gets Lucky", to the fuzzy organ riffage, heavy-ass hip hop drums and general craziness of the epic final installment - via spacey 7/4 time signatures and 15 second bursts of drum `n` bass semantics : `Stonephace` creates a unique universe and invites you to come and visit. The Stonephace live show features Stabbins on sax, Utley on guitar, local Cornish hero Helm DeVegas on keys and Oktalski with the down and dirty drums on vinyl and laptop, all bathed in visuals from VJ Stella Marina.. <<<
http://www.parisdjs.com/
---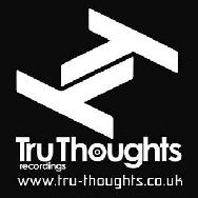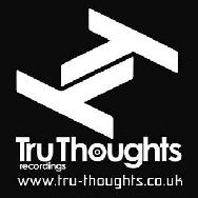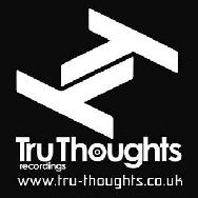 ---