Samstag, 28. August 2010 um 00:02 - futziwolf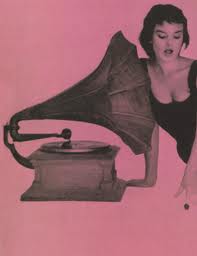 A familiar face in the clubs of London and Eastern Europe Dom Servini
can be spotted most evening dragging his bag of jazz records to
entertain the dreamers and dropouts of our smoky city. When he's not
Djing he's normally busy promoting one of a host of events or
championing new music on his wahwah45 label. The man is tireless,
honestly I think he even makes the Jehovah's feel slothenly. So friends
let me tell you it took a little patience and a few kick backs to prize
this mix from the mans busy schedule. I'm glad to say however it was
worth it, damn, it would have been worth it just for the third track on
this mix - Richie Havens' heavenly "Sugar Plums", but there's eight more
tracks where that came from.
You can tune into Dom's weekly show on Colourful radio and you can stay
up to date with all things servin at:
wahwah45s
More Latin heat from our friends over at the excellent
Musica del Alma
website! DJ Slim Jenkins mixes up some hot Guaguanco's, descarga's and cumbia's from Colombia and the Caribbean, starting off with the ryco Jazz version of Ray Baretto's "La Juventud", definitely one of the toughest Latin sounds to come out of Guadeloupe! Don't forget to Check the
Musica Del Alma
website for more mixes from across the Latin spectrum….
1. Gucci Vump – Shashtilism
2. Swing Kids – Nonsense
3. Gideon – Y Mi Tas
4. Underworld – Always Loved A Film (Solo RMX)
5. Jazzbit – Sing Sing Sing (Yolanda Be Cool RMX)
6. Alfred Heinrichs – I Don't Know (Sascha Braemer RMX)
7. Rah Band – Clouds Across The Moon (Neuroxyde + A.B. RMX)
8. Manaré – Speakeasy
9. Tom Staar – Console
10. Homework – Fissa Tune
11. Zombie Disco Squad – Zimbo
12. Ronte Monte Mo – Jule Wäscht Sich Nie
13. Kento Slash Demon – Brunn
Dj O.Live.R'S "Liebhaberei" Mixtape
by
Dj O.Live.R
on
Mixcloud
Coming within a few days is "Flux" by Manni Dee.
6 tracks that could vaguely be categorized in the abstract soul, glitch
hiphop field. One of the main strength of this release
is some really soulful and catchy melodies
that trends to get stuck in your mind. Something great to whistle during
your walk in the wild side. Here is a little preview:
Callaway Days by Bedroom Research